Follow my step by step guide on installing, configuring and optimizing Darkstone in Linux with PlayOnLinux .
Note: This guide applies to the GOG version of Darkstone. Other versions may require additional steps.
Tips & Specs:
To learn more about PlayOnLinux and Wine configuration, see the online manual: PlayOnLinux Explained
Mint 17 64-bit
PlayOnLinux: 4.2.9
Wine: 1.6.2
Wine Installation
Click Tools
Select "Manage Wine Versions"
Look for the Wine Version: 1.6.2
Select it
Click the arrow pointing to the right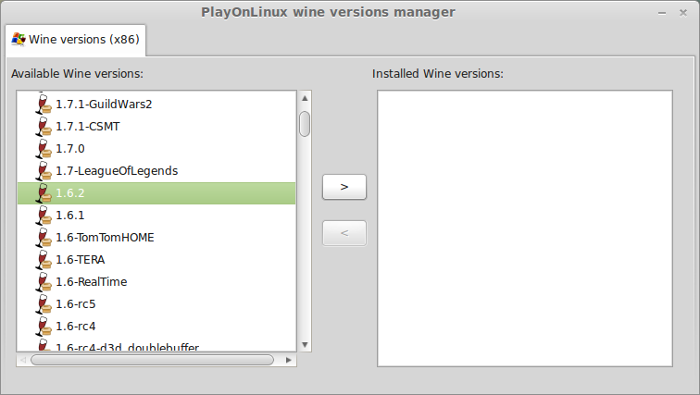 Click Next
Full Article by
BOOMAN
Brian Mccracken
The newest CodeWeavers CrossOver coupon promo codes are
( WEAVEME ) and ( CRIMBO25 ) save 25% off
CrossOver Mac or Linux
today!